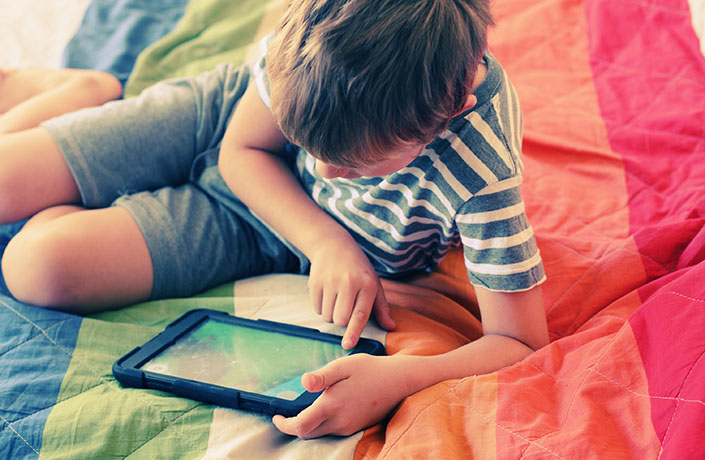 Why was the vi.co Hospital developed?
Autism Spectrum Disorders (ASD) are early onset conditions characterised by a generalised and serious impairment in several areas of development, determining a complex disability involving social, communicative and behavioural aspects.
In particular, in people suffering from ASD, the innate set of skills thanks to which every human being is able to adapt to different contexts of life and to interact with others, is absent or strongly affected. Consequently, individuals are severely compromised in dealing with new and unfamiliar situations, including emergencies, sicknesses, access to new places or circumstances that can be considered unusual.
The reception of people affected by ASD or by other psychiatric or communication related disorders in hospitals, in many cases constitutes a problem for both the patient, as well as for the medical and nursing staff, who may be faced with bizarre behaviour and unexpected reactions.
According to findings of the work carried out by a Consensus group which saw the participation of 37 international experts who met in 2006, first in Paris and then in Vienna, compared to the general population, patients suffering from severe mental illnesses are characterised by worse physical health and subject to a much shorter life expectancy. (Fleischhacker WW, et al., 2009) This data is typically linked, in most cases, to the so called "refusal of treatment", or to the exceptionally high cost in terms of time, stress and organisation with regard to prevention measures carried out on uncooperative patients.
Considering that there is no actual cure for these pathologies, which those affected live with throughout their lives and that epidemiological dat according to recent surveys conducted in the United States on the prevalence of ASD among 8-year-old children by the CDC Centers for Disease Control and Prevention report 1 case out of 36 (CDC, March 2023), it was considered essential to work on the development of effective practices aimed at facilitating access to hospitals for these individuals, while also taking into account others who may have communication difficulties, such as foreigners who do not understand the language of the place where they arrive.
Taking into consideration the directions and indications of the international scientific community, communication support systems, behavioural strategies and modes of interaction have been established, which if adapted by the health care system, have the potential to significantly improve the quality of care for such individuals, avoiding problems related to their lack of cooperation or states of agitation resulting from the patients' difficulty in understanding the context at hand.
What is vi.co?
vi.co stands for Visual Communication. People with communication disorders and in particular people suffering from Autistic Spectrum Disorders are assisted in understanding messages if they are conveyed using visual languages. These, in fact, being more immediate in nature, are typically perceived above and beyond their symbolic function and are therefore also intuitable to those suffering from intellectual disabilities.
The vi.co Hospital application is a communication interface of this type, intended for the interaction between individuals affected by ASD and medical and nursing staff, therapeutic operators, families and care-givers.
Depending on the individual level of understanding, it is possible to select between the use of an iconic code, a photographic code or video, for showing and demonstrating in detail and step by step, to those affected by difficulties, the way visits, physical examinations, medical tests, etc. are carried out.
Following the principles of behavioural psychology, the individual gradually proceeds with success to the performance of each procedural step, earning a token that at the end will correspond to a reward for their cooperation.